May 14, 2017
In the world of B2B, inbound marketing is often thought of as completely separate from your offline marketing. This type of thinking, however, misses opportunities for effective lead generation, especially when it comes to B2B conferences.
This post will explain how to effectively integrate the two to achieve your company's greater marketing goals when it comes to marketing a conference in your industry.
1. The More Targeted the Event, the Better
At an industry conference, you want your booth and company to really stand out among the others. The larger the conference and broader the topic, the more challenging it will be for your product to grab the attention of potential customers.
One of our customers, Elcam Medical, for instance, started to see fantastic results after attending more targeted events. After undergoing a branding process which sought to position the company as experts in ensuring safety in the hospital environment, they understood that they were marketing not only to their supplier, but also to their end user — ICU nurses.
You can read more about Elcam's success in integrating online and offline marketing strategies here>>
As a result, instead of attending the usual larger medical conferences and trade shows, they began to attend more targeted professional conferences of nurses, albeit with a smaller booth. Since the subject was so targeted, Elcam Medical was often able to generate awareness of their product by speaking on the lecture panel at the conference.
2. Be Really Clear About Your Inbound Goals
Make sure everyone in your marketing department is working together towards the same goals.
Your inbound marketing activity before, during, and after events can support your greater marketing strategy of lead generation by:
Increasing both direct and indirect traffic to your company website
Increasing the number of email or blog subscribers
Educating potential customers about your specific product or service
Increase the number of requests for a product demo
Once you've clarified your goals, make sure you have a way to measure them.
3. Identify your Call-to-Action (CTA)
A call-to-action, or CTA, is an action which you want potential customers to take. This is the method by which you achieve your goal, which you've properly defined in #2.
Your CTA could be to convince potential customers to register for the event, download your ebook or white paper, sign up for your webinar, take a survey, or just visit your latest product or service page. By convincing potential customers to take this action, you are driving them further along the sales cycle.
Other parts of your company can benefit from trade shows as well, so it is important to sit down and brainstorm with management in different departments to get their input.
One of our clients, Afimilk, decided that in order to promote their new product, the AfiAct II at the World Dairy Expo, they would run a lottery during the event to give away the product to one lucky registrant for free. We integrated a CTA into all of their marketing materials for this event, adding it to the Afimilk website homepage,  and creating landing page dedicated to registrations specifically for the event.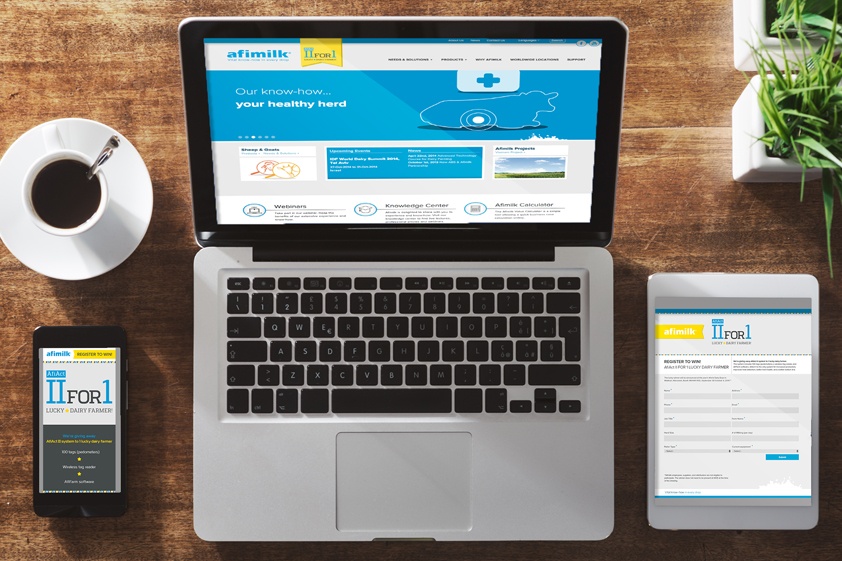 4. Create a Dedicated Landing Page to Promote your Event
The best landing pages promote events before and after the event. How? Before the event, they help to schedule appointments with your sales and marketing team, explain exactly what your company will be doing at the event, and promote a particular product or service. After the event, they publish reactions and insights from the event as well as the speaker's presentations on the landing page.
Another purpose of your dedicated landing page before the event can be to get specific info from potential customers in order for your sales team to qualify them. But in an environment where you are competing with many other companies for the attention of the same people, you'll need to stand out from the crowd. Why would they want to give you information about themselves? You'll have to offer them something in return. Think really hard about what your potential customer's pain point is and how you can help them – for free, in exchange for their contact information.
Here's an example from one of our customers, Plastopil, where we inspired customers to register to an event by offering them a free iPad mini: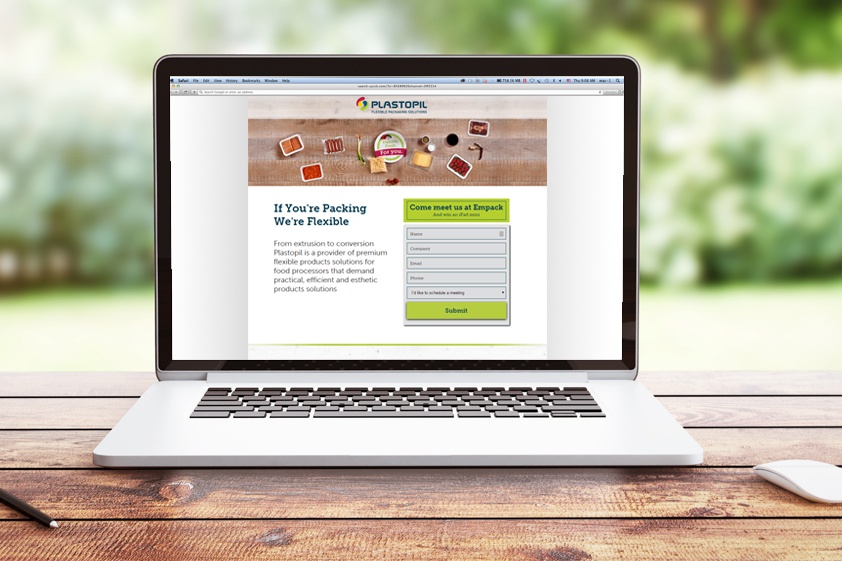 5. Promote Your Event via Email Marketing
Invite your contacts to the event with an email beforehand, sending them to your dedicated landing page in order to register for the event or schedule appointments, educating them about your services and products, or offering them a free ebook or white paper to show them you understand (and have a solution to) their main pain point.
You may want to send an email promoting the event several times beforehand – perhaps a month, two weeks, and then the week of the event.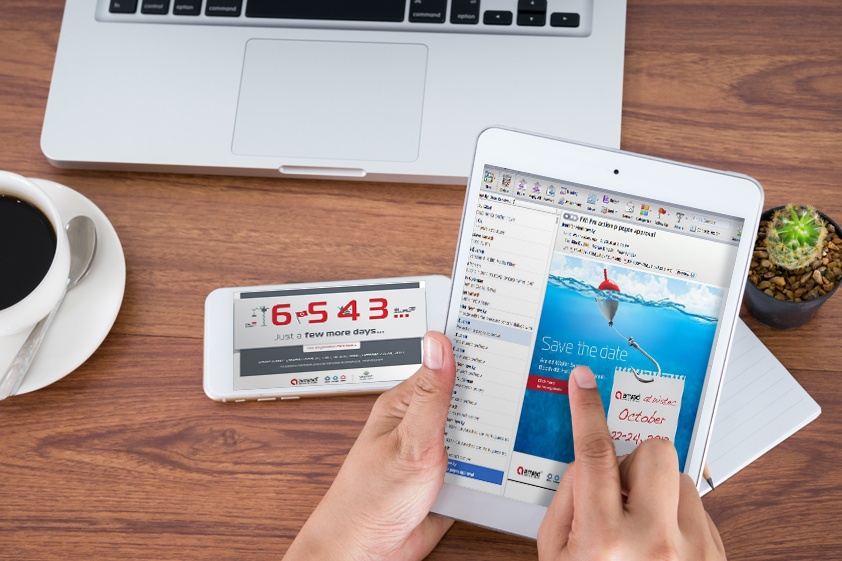 Follow up afterwards with either a thank you or a newsletter that recalls the event. If you blogged about the event, include those posts in the newsletter as well.
6. Combining Online and Offline for Maximum Results
A major goal in B2B conferences is to build new business relationships and strengthen old ones, both of which are key in lead generation. This offline approach should not be underestimated. However, you can use inbound marketing to gain the attention of new potential business partners, educate them about your products and services, and have that first meeting be as effective as possible.